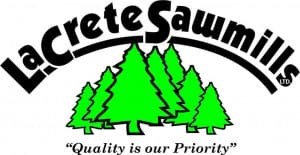 ---
Heating Fuels
The heating fuels we sell.
Pellets
Firewood
Coal

---
Coal
Blaschak Coal
Anthracite is one of nature's cleanest burning solid fossil fuels and carbon sources known to man. Since its discovery in Eastern Pennsylvania in 1769, Anthracite (hard coal) has been providing clean, affordable heat for homes, schools, and institutions. In addition, Anthracite has been an economic and environmentally friendly source for many industrial carbon applications as far back as the American industrial revolution. Since 1937, Blaschak Coal Corporation has been in the forefront of the Anthracite industry by using the latest technology, equipment and mining innovations.
Sizes available are Rice, Pea, Nut and Stove.
Our Stove service and Wood Pellet Delivery are includes:
MA: Agawam, Amherst, Ashfield, Belchertown, Bernardston, Blanford, Chester, Chesterfield, Chicopee, Colrain, Conway, Cummington, Deerfield, East Granby, East Longmeadow, Easthampton, Erving, Feeding Hills, Florence, Gill, Goshen, Granby, Greenfield, Hadley,Hatfield, Haydenville, Holyoke, Huntington, Leeds, Leverett, Longmeadow, Ludlow, Montague, Montgomery, New Salem, Northampton, Northfield, Otis, Palmer, Pelham, Plainfield, Russell, Shelburne, Shutesbury, South Deerfield, South Hadley, Southampton, Southwick,Springfield, Sunderland, Turners Falls, Ware, West Springfield, Westfield, Westhampton, Whately, Wilbraham, Williamsburg, Worthington,CT: Enfield, Somers, Suffield, West Suffield, Windsor Locks